An Early Preview
of the New
Library System Catalog
Thrall's Own Catalog Entry Page:
Everything You Already Recognize...
(plus a
new option
: limiting to
"available copies"
)
The Library System Catalog Page:
Now with Bestsellers!
A Sample Search...
(notice the options!)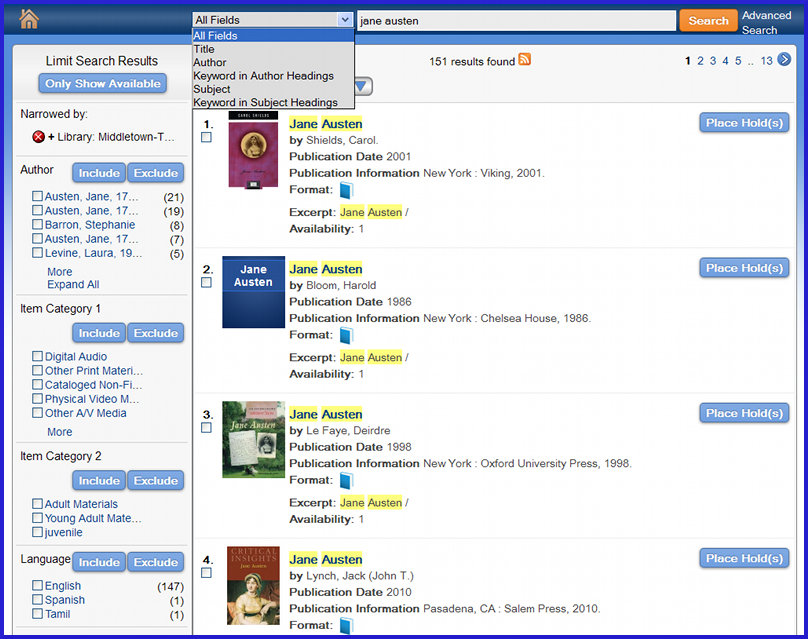 Viewing an Item...
(just click
Place Hold
to reserve!)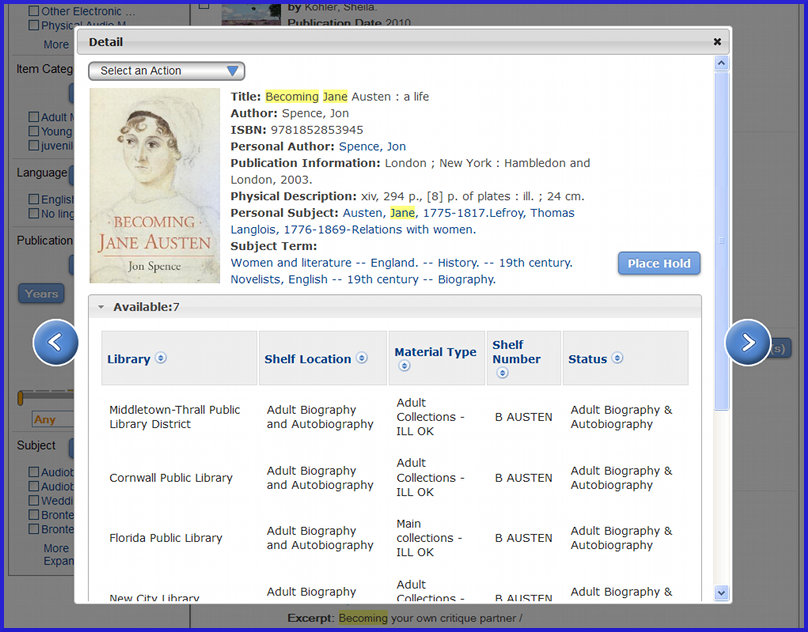 When Placing a Hold...
You can choose where to pick up an item!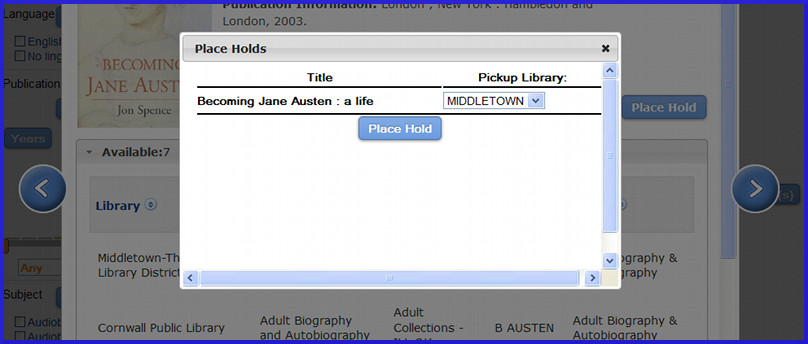 You will also be able to select specific
volumes, editions, seasons, or discs
for many items in the system!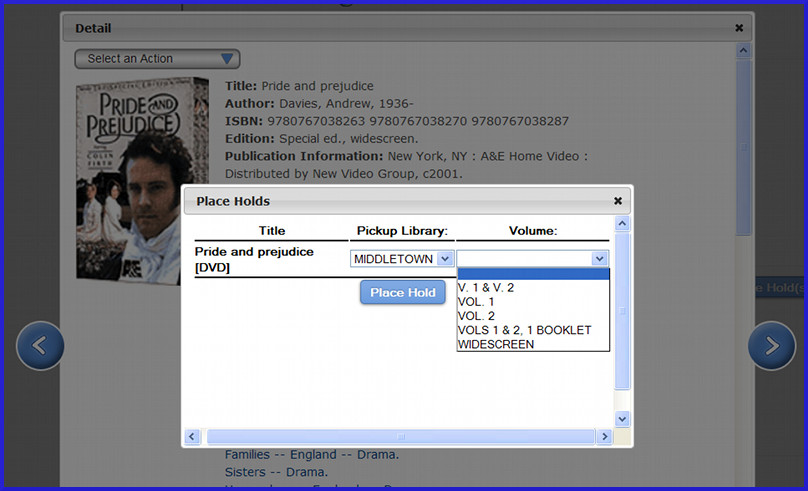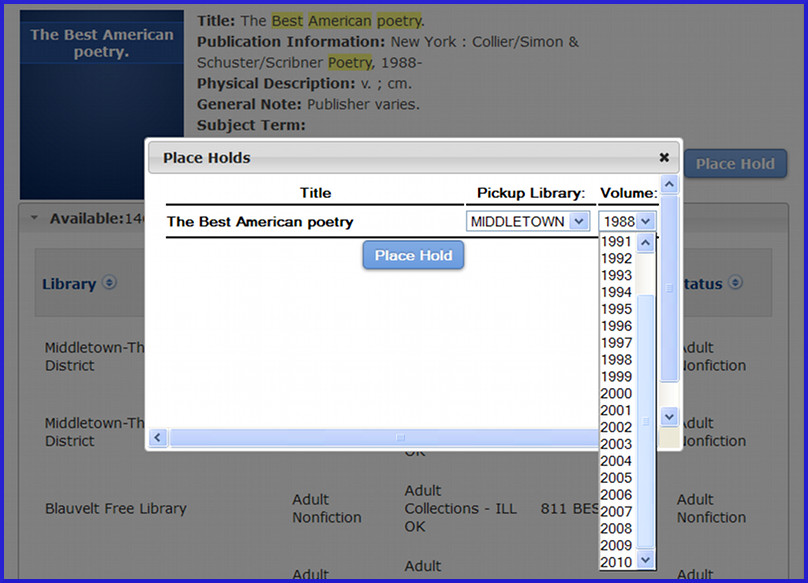 A Quick Peek at
the Advanced Search Page...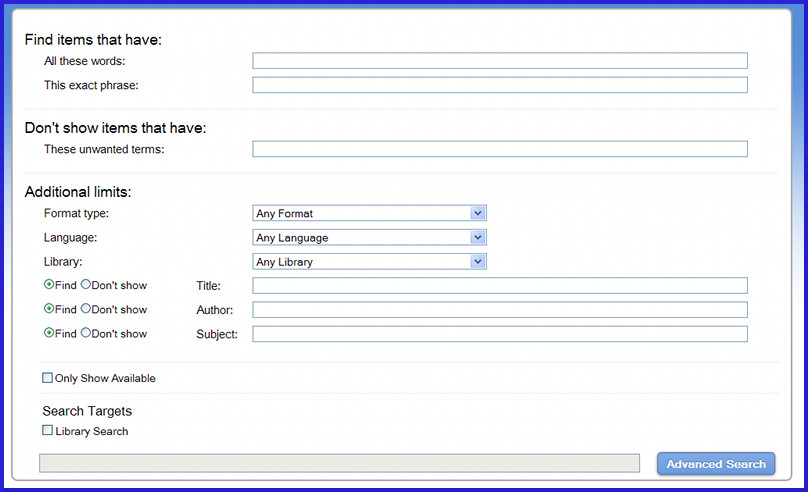 You Can Save Searches as RSS Feeds!
A Spanish Edition Is Also Available
That's all for now. More to come in the near future!
We hope you enjoyed this preview!