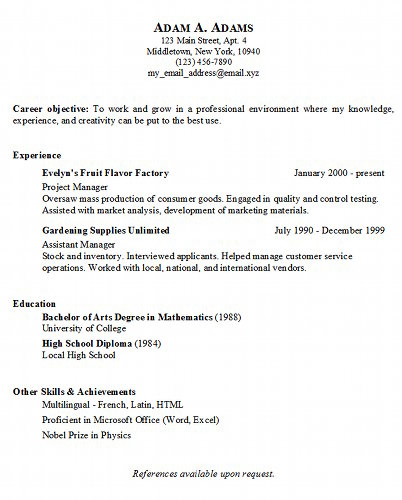 About this Service
You can use this free service to quickly generate a basic resume you can print out, copy/paste/save in a word processor, or copy/paste into a job website (if that website allows copy/pasting of resumes).
Ready?
Please click here to use the resume generator
.
Going Beyond the Basics...
There are numerous ways you can write a resume, depending on your experience, the type of work you want to persue, and the overall style you would like to use to convey your information to employers.
If you would like to create a truly personalized and unique resume, Middletown Thrall Library has a variety of resume books and style guides you can consult. These books can be found in the 650.14 area of our adult nonfiction collection.
For a quick introduction and tips on resumes, please
click here to explore the Resumes & Cover Letters section of our InterJob Search web guide.
Basic Resume Generator © 2009 Middletown Thrall Library