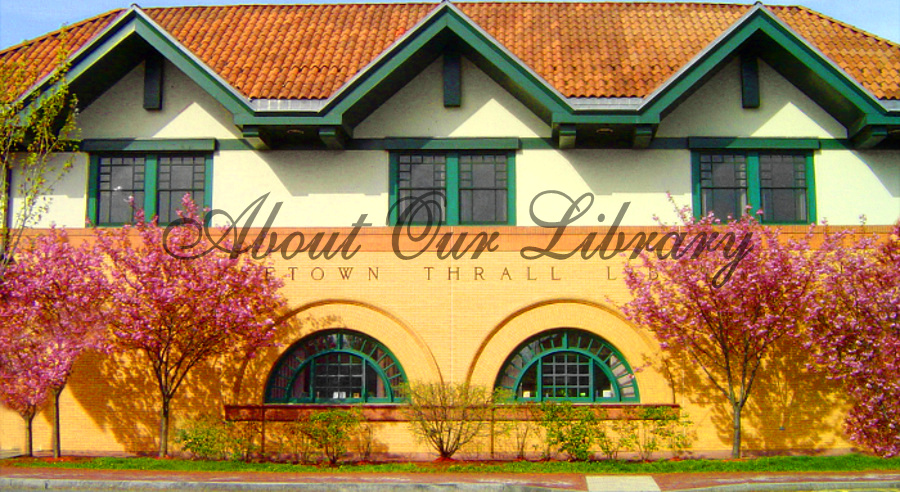 About Our Library
Please select a topic:

Some Images of Thrall...

Some Points of Interest
The original Thrall Library building was created in 1901 and was located on Orchard Street.
February 13, 1995 marked the opening day of the new Middletown Thrall Library on Depot Street.
The size our building is 30,000 square feet. That is five times the size of our previous building.
In 2002, our library officially became the Thrall Public Library District, serving an expanded chartered service area.
Please click here for our annual reports, where you find even more fascinating facts and data.