Area Schools
Curriculum Development
Featured Resources
"The standards establish guidelines for English language arts (ELA) as well as for literacy in history/social studies, science, and technical subjects." For grades K-12 (select grade level and subtopics from their menu). From Common Core State Standards Initiative.
"The Standards for Mathematical Practice describe varieties of expertise that mathematics educators at all levels should seek to develop in their students." For grades K-12 (select grade level and subtopics from their menu). From Common Core State Standards Initiative.
"Teaching and learning resources. We designed this site specifically for New York's teachers, principals, administrators and Network Teams. Have questions about Common Core standards, data-driven instruction or teacher and leader effectiveness? This is your one-stop shop." From the New York State Education Department (NYSED).
"ERIC provides free access to more than 1.2 million bibliographic records of journal articles and other education-related materials and, if available, includes links to full text. ERIC is sponsored by the U.S. Department of Education, Institute of Education Sciences (IES)."
Other Resources
"Free, ready-to-use classroom resources that support excellent, standards-aligned instruction for all students"
"The AASL Standards framework reflects a comprehensive approach to teaching and learning by demonstrating the connection between learner, school librarian, and school library standards. Three sets of standards (Learner, School Librarian, and School Library) make up the AASL Standards Integrated Framework featured within the National School Library Standards. Use the resources here to familiarize yourself with the structure and get started using the standards in your practice." From the American Library Association.
From the American Association of School Librarians (AASL).
From Scientific American. "With the help of our partners, Scientific American features a fun, new, science-related activity every Thursday that parents and their six- to 12-year-olds can do together. Adults will find easy-to-follow instructions and simple materials lists as well as additional background to help them explain the key concepts."
"Free primary source materials for social study teachers." Browse by topic (e.g. Campaigns and Elections, Economics, Immigration, U. S. Constitution) or search.
Video programs on Arts; Education; English Language Arts; Mathematics; Science; Social Studies & History; STEM/STEAM; and World Languages. Filter using Grade Levels or Subjects. From Annenberg Lerner.
"Find and create interactive learning activities with primary source documents that promote historical thinking skills." From the U.S. National Archives.
"Internet-based economic and personal finance lesson materials for K-12 teachers and their students. With over 435 lessons to choose from, teachers can use as many of the lessons as they would like and as often as they would like." Free to join. From the Council for Economic Education.
"Designed to bring opera to the classroom, each opera-specific guide includes full length classroom activities, musical highlights, story synopses, accompanying audio clips, post-opera activities, and student resources - all helpful tools to become familiar and understand the opera before viewing." From The Metropolitan Opera.
"Access to quality standards-based resources for teaching and learning mathematics, including interactive tools for students and instructional support for teachers." Includes both free interactions and lessons available to members. From the National Council of Teachers of Mathematics.
Topics include: Classroom Lessons; Digital Learning Resources; Online Professional Development; Teaching Artists Present; Moonshot@Home; Virtural "Field Trips" and more. From The Kennedy Center.
"Over 800 free art and craft lessons, activities and plans for K-12."
"Find Library of Congress lesson plans and more that meet Common Core standards, state content standards, and the standards of national organizations." See also their Classroom Materials page for additional teaching resources.
Includes Teaching Resources; Reference; Mapping and more. From National Geographic.
Described as "a one-stop shop for curriculum-based lesson plans, traveling trunks, maps, activities, distance learning, and other resources. All of the materials draw from the spectacular natural landscapes and authentic places preserved in America's national parks." From NPS.gov.

From PBS:

PBS LearningMedia (formerly PBS Teachers)

K-12. Browse resources and lesson plan ideas by grade level and by standards (see menu at top of their page). Includes an archive of webinars and a forum for discussions between educators.
"News for Students and Teacher Resources 6-12 Grade Level."
"An award-winning source for standards-based classroom resources in science, technology and engineering, from NOVA and other public television series." Topics include: Anthropology, Archeology, Earth Science, Engineering, Environmental Science Forensic Science, Geography, Health Science, History, Life Science, Math, Paleontology, Physical Science, Science and Society, Space Science, and Technology.

"The Academy of American Poets presents lesson plans that align with Common Core Standards, each of which have been prepared by a curriculum specialist concerned with developing skills of perception and imagination. We hope they will inspire the educators in our community to bring even more poems into your classrooms!"
"A collection of brief examples showing how math and science topics taught in K-12 classes can be used in interesting settings, including every day life."
"Here at ReadWriteThink, our mission is to provide educators, parents, and afterschool professionals with access to the highest quality practices in reading and language arts instruction by offering the very best in free materials." From the International Reading Association (IRA) and National Council of Teachers of English (NCTE).
Find science lessons, tools and collections which "are groupings of lessons, tools, Science Updates, and other resources relating to a single topic." From the American Association for the Advancement of Science.
Educate your students about the value and everyday use of statistics. The Statistics in Schools program provides resources for teaching and learning with real life data. Explore the site for standards-aligned, classroom-ready activities. From the U.S. Census.
"A single destination for K-12 American history content, teaching methods, and current research." From George Mason University.
"Teaching with Historic Places (TwHP) uses properties listed in the National Park Service's National Register of Historic Places to enliven history, social studies, geography, civics, and other subjects. TwHP has created a variety of products and activities that help teachers bring historic places into the classroom." From the National Park Service's Heritage Education Services.
"Our community of experts share lesson plans, activities, advice, and more to help you help your students." From the National Education Association (NEA).
Education - General Resources
"Through the Edutopia.org Web site, we spread the word about ideal, interactive learning environments and enable others to adapt these successes locally. Edutopia.org contains a deep archive of continually updated best practices, from classroom tips to recommendations for districtwide change. Allied with a dedicated audience that actively contributes success stories from the field, our mission relies on input and participation from schools and communities. The diverse and innovative media resources available from The George Lucas Educational Foundation are designed to connect and inspire positive change in all areas of education." Includes videos, a blog, classroom resources (K-12), and more.
"ERIC provides free access to more than 1.2 million bibliographic records of journal articles and other education-related materials and, if available, includes links to full text. ERIC is sponsored by the U.S. Department of Education, Institute of Education Sciences (IES)."
"Use this directory of public and private schools across the U.S. to help you find the right school for your child." Search by grade levels and/or by states. From U.S. News & World Report.
"Founded in 1984, the Middletown Teacher Center is a professional development organization dedicated to the educational support of teachers, administrators, school-related personnel, parents and community."
"The New York State Education Department is part of the University of the State of New York (USNY), one of the most complete, interconnected systems of educational services in the United States. Our mission is to raise the knowledge, skill, and opportunity of all the people in New York. Our vision is to provide leadership for a system that yields the best educated people in the world."
Provides enrollment, demographic, attendance, suspension, dropout, teacher, assessment, accountability, graduation rate, post-graduate plan, career and technical education, and fiscal data for public and charter schools, districts, and the State. In the School Report Card section, comparisons can be made.
The New York State Library has compiled internet sites useful for educators and students. It is searchable by subjects, as well as such topics as charter schools, distance learning and more.
Find links to the 12 RICs in New York State. Click on "Contact a BOCES". From there you can use the map, enter the school district name or see an alphabetical listing below the map. From NYS Board of Cooperative Educational Services.
"Discover nearly 8,000 educational tours in all 50 states and more than 90 countries with Road Scholar, the not-for-profit leader in educational travel since 1975. Alongside local and renowned experts, experience in-depth and behind-the-scenes learning opportunities, from cultural tours and study cruises to walking, biking and more." Formerly Elderhostel / Exploritas.
Listings for over 140,000 public schools, charter schools, magnet schools, private schools, and school districts in the United States. Click on the state to begin.
"The U.S. government website that helps you create, maintain, and strengthen effective youth programs. Included are youth facts, funding information, and tools to help you assess community assets, generate maps of local and federal resources, search for evidence-based youth programs, and keep up-to-date on the latest, youth-related news."
Home Schooling
Find articles, book lists, and free unit studies from a Christian perspective.
The New York State Education Department has 70 questions and answers divided into the categories of general, evaluation, individualized home instruction plan, commencement of home instruction during the school year, college entrance and suggested strategies.
NHERI conducts and collects research about homeschooling and publishes the research journal called the Home School Researcher.
Topics include: New Requirements for the Provision of Special Education Services to Home-Instructed ("Home-Schooled") Students; Questions and Answers; Part 100.10 of the Regulations of the New York State Commissioner of Education; and Key Laws Relating to Home Instruction. From the NYS Educaton Department.
Online Learning Resources
Free educational videos in the following subject areas: Math (Algebra, Geometry, Trigonometry, Precalculus, Calculus), Science (Biology, Chemistry, Physics), and English (Grammar, Writing). Their Test Prep services are not free.
"Welcome to Findnyculture.org, a searchable directory of New York's 4600+ museums, libraries, historical societies, science centers, parks, zoos, university art galleries, planetariums, and more. Teachers, Families, and Students: Discover the exciting educational programming and resources offered by cultural organizations across New York. Get started by selecting 'Search Learning Resources' to search by location, type of organization, subject, grade level, and program type. Findnyculture.org was created by the New York State Education Department's Office of Cultural Education, with input from New York's teachers and cultural organizations."
"GCFLearnFree.org exists to serve the educational part of the GCF mission. We create and provide quality, innovative online learning opportunities to anyone who wants to improve the technology, literacy, and math skills necessary for them to be successful in both work and life."
"Take a tour through your favorite subjects, or discover topics you never knew you loved with these full-length free video lectures from The Great Courses."
Educational videos. "Watch. Practice. Learn almost anything for free. With a library of over 2,400 videos covering everything from arithmetic to physics, finance, and history and 150 practice exercises, we're on a mission to help you learn what you want, when you want, at your own pace."
For Members of Thrall
Free video lessons and learning materials from colleges and universities.
"PBS Digital Studios offers more than 50 original web series that explore science, arts, culture, and more." From PBS.
"Free educational videos for K-12 students." Said to contain over 30,000 online videos in 3,000 categories.
Organizations & Associations
"The American Federation of Teachers is a union of professionals that champions fairness; democracy; economic opportunity; and high-quality public education, healthcare and public services for our students, their families and our communities. We are committed to advancing these principles through community engagement, organizing, collective bargaining and political activism, and especially through the work our members do."
"The nation's largest professional employee organization, is committed to advancing the cause of public education."
"Making every child's potential a reality by establishing the New York State Congress of Parents and Teachers, Inc. (NYS PTA) as the premier association for parent involvement and advocacy for all children."
"NYSCEA is the umbrella organization consisting of professional educational associations that meet to learn from the NY State Education Department about the latest Department initiatives and issues, as well as to find common ground and formulate collective positions."
"The New York State Education Department is part of the University of the State of New York (USNY), one of the most complete, interconnected systems of educational services in the United States. Our mission is to raise the knowledge, skill, and opportunity of all the people in New York. Our vision is to provide leadership for a system that yields the best educated people in the world."
"The New York State School Boards Association serves as the statewide voice of more than 700 boards of education."
"AMTNYS, NYSSPE, NYSTEEA and STANYS work collectively and collaboratively to deliver STEM Education in the spirit and vision of New York State's MST Frameworks and Learning Standards"
"NYSUT is more than 600,000 people who work in, or are retired from, New York's schools, colleges, and healthcare facilities. We are classroom teachers, college and university faculty and professional staff, school bus drivers, custodians, secretaries, cafeteria workers, teacher assistants and aides, nurses and healthcare technicians."
"The mission of the state university system shall be to provide to the people of New York educational services of the highest quality, with the broadest possible access, fully representative of all segments of the population in a complete range of academic, professional and vocational postsecondary programs including such additional activities in pursuit of these objectives as are necessary or customary."
"Our mission is to promote student achievement and preparation for global competitiveness by fostering educational excellence and ensuring equal access. The Department was created in 1980 by combining offices from several federal agencies."
See also:
Professional Development Resources
"The College Board provides a wide array of in-person and online professional development options for educators. Deepen your instruction and elevate your students' learning by participating in one or more of the following programs." From the CollegeBoard.
"Founded in 1984, the Middletown Teacher Center is a professional development organization dedicated to the educational support of teachers, administrators, school-related personnel, parents and community. The programs and services offered through the Teacher Center are developed through a continuous process involving needs assessment and evaluation methods. These programs and services align with staff needs, the professional development goals of the Middletown School District, and local, state, and federal initiatives." (Middletown, New York).
Topics include: Teacher Certification, Professional Development, Standards, Grant Programs, Awards, Appeals, Decisions, and Regulations.
"The NYSTCE are criterion-referenced, objective-based tests designed to measure a candidate's knowledge and skills in relation to an established standard rather than in relation to the performance of other candidates. The explicit purpose of these tests is to help identify for certification those candidates who have demonstrated the appropriate level of knowledge and skills that are important for performing the responsibilities of an educator in New York State public schools." Includes information about the test (registration, results, etc.), free test preparation guides. Practice tests are fee-based. From Pearson Education.
Professional development bulletins, news, and other information of interest to educations in New York. From NYSUT (New York State United Teachers).
"In an effort to ensure that all students have access to a world-class education that prepares them for college and careers, the U.S. Department of Education released a resource guide to help educators, school leaders and community organizations better support undocumented youth, including Deferred Action for Childhood Arrivals (DACA) recipients. The guide includes resources aimed at high school and college students and includes: An overview of the rights of undocumented students; Tips for educators on how to support undocumented youth in high school and college; Key information on non-citizen access to federal financial aid; A list of private scholarships for which undocumented youth might be eligible; Information on federally-funded adult education programs at the local level; And Guidance for migrant students in accessing their education records for DACA." From the U.S. Department of Education.
"Teach to Lead is a partnership of the U.S. Department of Education and ASCD. We envision a world in which teachers are valued as the foremost experts in instruction, and as such, are leaders of informing, developing, and implementing education policy and practice to steer systematic improvements to benefit student learning."
Articles on teachers, teaching reforms, classrooms, and many other articles related to educational professions and professional development.
Test Preparation - Sample Questions & Examinations
Featured Resource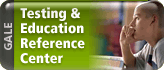 Practice examinations (ACT, CLEP, GED, GMAT, GRE, LSAT, PSAT, SAT, TOEFL, etc.), practice courses, study materials, information on accredited schools, college planning/preparation, financial aid, graduate schools, scholarships, career tools, resumes, and more. Available to members of Thrall.
Free for members of Thrall library, this service has courses with real instructors. Includes GED preparation classes.
Web Resources
From About.com.
Includes a free Web-based APP and a free 23-page PDF pamphlet of sample question to download. From The College Board.
Sample test questions in these categories: English, Math, Reading, Science, Writing. Also see their additional free and premium test preparation page. From ACTStudent.org.
Information on civil service test preparation and online learning from CSEA. Some features require CSEA membership.
For CompTIA, Microsoft, Cisco, LPI, CIW, and Miscellaneous. Also includes free practice exams.
From McGraw-Hill Online Learning Center.
From McGraw-Hill Online Learning Center.
YouTube videos about the GED Test. Description from site: "GED Testing Service, LLC is a joint venture formed by the American Council on Education and Pearson to provide adults with increased access to the GED Tests."
Includes links to flashcards from the book. From McGraw-Hill Online Learning Center.
Overview and sample questions.
Requires free registration to take the "workout." Tests included are GMAT, GRE, LSAT, MCAT, OAT, PCAT, and DAT.
Includes SAT, MCAT, NCLEX-RN, GMAT, CAHSEE, IIT JEE, LSAT as well as
Law School Admission Test. "Descriptions of the three LSAT question types, along with some basic test-taking strategies. A complete sample test is available for download. Taking this practice test under timed conditions is a good way to begin preparing for the test." From Law School Admission Council, Inc.
Very brief Study Guides free for downloading in pdf format. The test guides are made available 60 days prior to the date of the written test. From the New York State Department of Civil Service. See also their State Examinations page for additional test study guides.
Topics include: Standards and Curriculum Resources; Guidance and Resources; Programs and Initatives; Remote/Hybrid Instructional and Learning Resources; Diploma Requirements and more. From the New York State Education Department.
Includes "Released Grades 3-8 ELA and Mathematics (Common Core) State Test Questions" (2015 to present); "Grade 4 Science" (2004 to present); and "Grade 8 Science" (2001 to present). From the NYS Education Dept Office of State Assessment.
"The Board of Regents adopted the newly revised English Language Arts and Mathematics Learning Standards on September 11, 2017. The new standards have been the result of over two years of collaborative work to ensure New York State has the best learning standards for our students. Over 130 educators and parents worked together to make recommendations and revise the standards, resulting in a new set of revised English Language Arts and Mathematics Learning Standards."
Includes: Elementary/Intermediate Tests (Grades 3-8); Second Language Proficiency Examinations; and High School Regents Examinations. From the New York State Education Dept. (NYSED) Office of State Assessment.
Includes materials such as Content Description & General Information Booklet (pdf); Sample Items (pdf) and more. For Step 1, Step 2 CK, Step 2 CS; Step 3, Step 3 CCS. From the U.S. Medical Licensing Examination.
Free registration is required for some parts of this website. Includes these free practices examinations:
"Includes more than 60 video presentations by some of New York's best teachers. Each section of this website matches the current New York State Regents offerings -- Science, Mathematics, Social Studies and Language Arts. Each section also includes sample tests and links to additional resources to help you prepare for these important exams." From The Public Broadcasting Council of Central New York.
Official SAT Practice Test and more. Free registration is required. From CollegeBoard.com.
Mostly free sample tests in categories including: primary and secondary tests, undergraduate and graduate-level exams, business, financial, medical, teaching, vocational topics. Also includes study tips.
Please be aware there are many advertisements and come-ons on this website. Be careful to stick with the free self assessment modules. Do not be lured into buying anything.
Includes English and Civics Requirements. Click "Redesigned (New) Naturalization Test" (near bottom of page), then scroll down to see "Study Materials for the New Naturalization Test." The "Study Materials" require the free Adobe Reader. From U.S. Citizenship and Immigration Services (USCIS) and the U.S. Department of Homeland Security (DHS).
[
Ask a Librarian
] [
Explore other web guides
] [
Current Interests Center
]
[
Library Catalog
] [
Search the Web
] [
Library Home Page
]

Ready Reference Center © Copyright 1999 - Present Middletown Thrall Library